MADHERO: Well, time to throw our Halloween memorabilia in the trash. Its officially Christmas season now. Yeah, it may be November, but we're getting a new Grinch movie and even a new Harry Potter, and we all know how that is pretty much Christmas tradition. Of course, it also means Oscar movies up the wazoo. That's always fun. Cause nothing says Oscars like..... Nazi zombies.

STICKMAN: I refuse to give up my skeleton children.
LARRY"Always thankful for shooting Nazi scum.
MADHERO: Larry, the midterms have already passed. You missed your chance. That's a little political reference for ya
STICKMAN: There's always time for nazi killin'.
LARRY: Ew, get these politics out of my Screwvies.
MADHERO: Fiiiiiine. We'll talk something apolitical like the news then
NEWS
Although this is STRICTLY A MOVIE HOUSEHOLD, it's fair to say there's been some damn good telly about in the past decade, with AMC provinding some of the biggest TV hits. Mad Men, Breaking Bad, and most financially of interest, The Walking Dead. Neither of the latter two are strangers to spin-offs: Breaking Bad getting the excellent Better Call Saul, and TWD getting the....also existing Fear TWD, but this week in separate, yet clearly connected circumstances, AMC announced plans to take  them to the MOVIES. WARNING: BIG SPOILERS FOR TWD TO SOON FOLLOW.
Hot off the heels of what was obnoxiously marketed as RICK GRIMES' FINAL EPISODE on TWD, we found out the overseer of what AMC now considers 'TWD franchise', alongside Andrew  Lincoln were working on a trilogy of films set to continue Rick Grimes' walker-stabbing adventures outside of the TV shows bubble. Viewers saw Rick helicoptered  away to an unknown fate, which was less a satisfying end to one of TVs most iconic leads. Days later, we got news they were working with Vince Gilligan to create a Breaking Bad movie, reportedly a sequel to the events of the acclaimed show, potentially following Jessie Pinkman (Aaron Paul) in his life after Bad. Although this project feels a lot more natural and promising than the former, which comes across as another unnecessary brand extension for a show who's ratings glory days are far behind it, it's really hard to tell at this point if either will be good or bad.  It's also unknown if these will receive any form of theatrical release...all we know is...they're coming, whether you want them or not.
MADHERO: I've jumped ship on Walking Dead a long time ago so I've got no investment in this movie announcement, but for a show that once touted "anyone could get killed at any moment" I find this hilarious
LARRY: I, for one, am not on the TWD train, but I was most definitely on the BB train.
STICKMAN: I'm on both, the fun never ends.
MADHERO: Its good on Lincoln's end, who now gets to keep playing Rick on a far lighter schedule, but starting an trilogy when the franchise is lagging screams of Dark Universe style hubris
STICKMAN: Rick Grimes at least is a cooler dude than whoever Tom Cruise was playing in The Mummy.
LARRY: Yeah, TWD has lost a lot of its luster from a cultural standpoint. It doesn't have as much draw anymore.
STICKMAN: This season has been an improvement on the past couple to be hoooonest, but it's a shame this Rick business has overshadowed that.
MADHERO: As for Breaking Bad, I'd normally be very sceptical, but Vince Gilligan has already proved what he can do with a spin-off so needless to say I am in, even if its unnecessary
STICKMAN: Better Call Saul is ace, Breaking Bad is ace....whatever this is? Maybe will be ace perhaps.
LARRY: I'm sceptical. I do agree with you guys, Gilligan is a master storyteller, but I felt like Jesse's arc wrapped very nicely. Seems odd to bring it back.
STICKMAN: To be fair we aren't 100% on that, but it seems pretty likely.
MADHERO: Well his story is still rather open in the sense of an aftermath. Doubt you'd get away alright after what he went through.
LARRY: But the beauty is that he got out, no matter how. His newfound freedom, in and of itself, is a beautiful end. I don't need that explained, I guess it's just me.
STICKMAN: I just want my boy Jessie to be okay, bitch. And my boy Rick too. All the boys need to be okay.
MADHERO: Guess he got what he deserved
STICKMAN: There's nothing to explain, it's just seeing what happens next. Maybe he ends up on a helicopter and turns up in The Walking Dead.
LARRY: Now there's a twist.
MADHERO: The AMC Extended Universe starts here.
Oy. Alright, time to feel old again. So, back in 2001, DreamWorks made waves in the world of children's animation when they gave us "Shrek," an ogre-ific adventure that was a major box office success and was the winner of the first ever Academy Award for Best Animated Feature!! Since then, it garnered three sequels (which vary in quality), a spin-off film that got its own TV show, and a boatload of money in merch. These days, we just like to reference All Star and make a bunch of memes, and through this, Chris Meledandri of Illumination Entertainment (the man who made the world fall in love with little yellow butt plugs) is gonna give us the reboot nobody asked for...sort of.
Under Melandandri, who controls both Illumination and Dreamworks following the latter's buyout to Comcast, there's a plan to reboot both Shrek and Puss in Boots. According to Meledandri, he would keep the original voice cast intact (Mike Myers, Eddie Murphy, Antonio Banderas etc.). This seems odd. I guess they don't want to lose the brand recognition with a total reimagining, but how are you going to reboot the series when there is already so much lore? Unfortunately, I suppose time will tell. But hey, this is already inherently better than Trolls, so I'll take what I can get.
MADHERO: Alright you know the drill. Some...
STICKMAN: one kill me.
LARRY: Perfection.
MADHERO: Oh. No Smash Mouth then. I guess a reboot makes sense since Forever After has been a while ago. Still, nothing makes me feel as old as Shrek getting a reboot
LARRY: But like...it's not really a reboot. Because the OG voice cast is back, at least some of them.
MADHERO: This is how I learn that Cameron Diaz has retired from acting.
STICKMAN: It'll be like Star Trek where Shrek's dad dies in the past and sends him into an alternative timeline.
LARRY: Oh lord, an alternate Shrek. Kill me now.

MADHERO: Its weird cause Shrek was always conceived a big middle finger and parody of Disney, which is hard now that you see Disney make fun of itself.
LARRY: Look, I'm a huge fan of the OG Shrek and it's first sequel, I love the characters and the world. But I can't see this working, especially when you're still attached to Myers as Shrek. If they wanted to do this right, they wouldn't do it. But if they had to, they'd wipe the slate clean.

STICKMAN: I hate Shrek and I wouldn't care about this film even if it was a sequel. This is all to promote theme park rides or whatever, so get set for a quality adventure.
MADHERO: I haven't seen them in a while so I don't know how well they've aged, but 3 and 4 were pretty damn bad.
STICKMAN: I hope this reboot goes more into detail about the Donkey/Dragon sex mechanics.
LARRY: Now THAT is a movie I can get behind.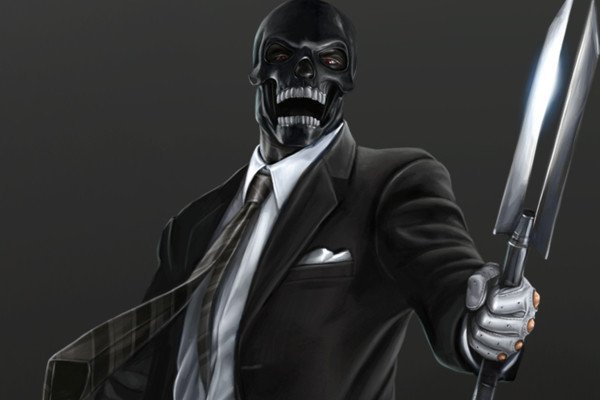 Its been a while since we've groaned at a not happening DC movie, and a tad shorter since talking about one actually happening. While we could be dunking on the newly released Aquaman posters, there's also Birds of Prey, the team up featuring Margot Robbie's Harley Quinn, Huntress, Black Canary, Renee Montoya and Cassandra Cain,  has cast its main villain in the form of Ewan McGregor as Black Mask, master crime boss and black skull aficionado. An interesting choice, especially since we don't really see McGregor as much of a bad guy, but he's a great actor and if it doesn't work out, they can always redub his lines over his mask.
More interesting, is that director Cathy Yan confirmed the film is going for an R rating, which continues to show DC is willing to experience with different ratings if the budget allows for it. Obviously, BvS  has an R rated cut and feels weirdly dark for an PG-13, but this seems less a part of the need to be edgy and actually do something interestingly nasty with it. Birds of Prey is still a while away, not out till early 2020, but an R rated female superhero team fighting mobsters? Yeah, I'm interested
STICKMAN: Hard to get excited for anything connected to Suicide Squad.
LARRY: Also anything connected to DC.
MADHERO: Boy if I earned a dollar for every time we bash DC, they still wouldn't pay me enough like Marvel does for us to be shills for them
LARRY: But of course. Marvel LOVES Screwvies.
STICKMAN: Marvel know how to bribe me properly. Tight leather and M&Ms.
MADHERO: Honestly though, good cast so far, interesting director, R rating, I'm definitely curious about this one even if any connection to Suicide Squad is one too many, though maybe Gunn can still fix that
LARRY: Yeah, the film as a whole sounds badass. But just give it time, DC will ruin it.
STICKMAN: Oh god, James Gunn doing Suicide Squad 2, now I feel sad again. DCEU has yet to prove itself capable of anything but semi-decent Wonder Woman films so we'll see what stage we're at with them come 2020.
MADHERO: Maybe they've channelled all their ruin in those Aquaman posters
STICKMAN: Fuckin 'ell. I know what I'm not watching this Christmas.
LARRY: Oopsie poopsie
MADHERO: I mean, remember the photoshop vomit that was the Homecoming poster? Good movies get bad posters all the time, so we'll see. This does already sound more interesting than Aquaman does at least
STICKMAN: Aquaman looks crap in general but HEY HO, Birds of Prey. It's a thing. Don't let us down, Shazam
LARRY: Awwwww okay I'll give em credit, that looks wonderful.
Well, this is what you get for hubris. Last episode, as we discussed the My Hero Academia adaption, I talked about plenty of anime adaptations in Hollywood in development, but not currently happening. One of those was Attack of Titan, and maybe producer David Heyman heard me, cause its seen some movement in the form of IT director Andy Muschietti, who's now been hired to direct the adaptation. This does actually make sense, since Attack on Titan borrows from a lot of horror tropes, particularly in the designs of the Titans.
However, the Argentine filmmaker has now also been hired by Leonardo DiCaprio's Appian Way to direct a new version of HG Wells' The Time Machine, so he sure is a busy boy. The Time Machine has been adapted numerous times, with the last one in 2002 starring Guy Pearce, and directed by HG Wells' grandson. While an director hired isn't necessarily a guarantee, its definitely a big step, and hey, at least he has something to fall back on if it doesn't work out.
LARRY: Take about two crazy unique projects to tackle.
STICKMAN: Someone's gotten busy because of a murderclown.
MADHERO: They're certainly very different, though both have some horror elements (Titans and Morloks) and a step to bigger budget properties, so I guess it makes sense. Dat boi Pennywise made all the money, so it was bound to happen
STICKMAN: Should've got him to direct the new Resident Evil but it's TOO LATE NOW.
LARRY: I enjoyed the new IT, Muschietti clearly knows how to have fun with a horror film so I'm down for whatever he does. It'll be interesting to see how he translates that into two different kinds of horror aesthetics.
STICKMAN: Attack on Titan is more campy melodrama than horror.
LARRY: I have a feeling, in translation, it'd veer closer to horror.
MADHERO: As long as he puts in the original Attack on Titan opening theme, he's set. Some of the Titans are pretty freaky looking, along with the ones that look like a bunch of wacky goobers
STICKMAN: I find all the Titans stupid to look at, but there you go. Giant grinning naked people. Not that I expect them to find clothes in their size, but still.
MADHERO: Wow rude. Do have to wonder how it'll translate into an Hollywood film, but its already got the advantage of it having an Western cast, so the whitewashing debate is dodged.
LARRY: Thank the lord, let's not have another one of those again, pls
STICKMAN: And how about that Time Machine. I hope the trailer is as sexist as the original.
MADHERO: I guess its about time to revisit that, but more interested in my anime because I'm a hopeless nerd.
STICKMAN: I don't care about EITHER. YIPPPEEE.
In this world, you either love the films of ambitious stop motion studio LAIKA, or you've never heard of them. Sure, there's a stray Boxtroll here and there to bring their reputation into question, but they've very much the modern leaders of  this specific style of animation (Sorry, Aardman, I still love you tho).  They may not always earn the big bucks at the box office but films like Coraline, Paranorman and most recently, Kubo and the Two Strings, have all received a vast amount of critical and audience praise, so despite the latter being something of a financial dud, the LAIKA show indeed goes on, with a new distribution home at Annapurna.
This week we got our first look at their 2019 release, 'Missing Link', which sees Hugh Jackman go off in search Zach Galifianakis, who as we all know, is the missing link between man and ape. Or moreso, the film itself revolves around the two characters, alongside a supporting cast who basically went unseen in this teaser, as they attempt to reunite 'Mr Link' with his family...or something?  Whilst the film looks beautiful, as you'd expect from LAIKA, with a seamless blend of their iconic brand of buttery smooth, 3D printer face replacement stop motion, and CGI embellishing, the trailer itself was....eh? For a studio known for making pretty enticing trailers, this one came across as more in the spirit of what Aardman does. Cheesy narration, inoffensive whimpy pop music and a focus on specific gags rather than the film as a whole.  Still, it is only a teaser, and it's early days...so....I'm still excited. I'm always excited for LAIKA.
MADHERO: Love the look of it, but eesh, that wasn't a great introduction to Mr. Link
STICKMAN: It's funny cuz his pants ripped.
LARRY: It's the same joke over and over.
MADHERO: My guess is they may go for something lighter and funnier after Kubo didn't make its money back. Can't run on Nike money forever.
STICKMAN: Kubo deserved better. Fuck you, audiences.
LARRY: Truth. Nike's too busy being political now, I guess.
MADHERO: The worst thing to happen in 2016. Nothing else comes close. Nope.
LARRY: 2016? I don't know her...
MADHERO: I do hope the movie is better and this is just a bad start. Its Laika and they don't really make stinkers. If your worst film is Boxtrolls, you're doing alright.
STICKMAN: Boxtrolls was fine, just...too weird. Looked lovely though. First teaser for Missing Link is a little bland, but we got many months to go until the film is out, plenty of time to impress. AND HEY, if this one blows, we've always got our man Shaun to bolster the 2019 stop motion offerings.
LARRY: Yeah, I'm always down to indulge in LAIKA. This just seems a little sillier than I expected. Kinda gave me some Early Man vibes.
MADHERO: And if that doesn't work out, well at least Netflix likes stop motion. But yeah, hoping the best for Mr. Link.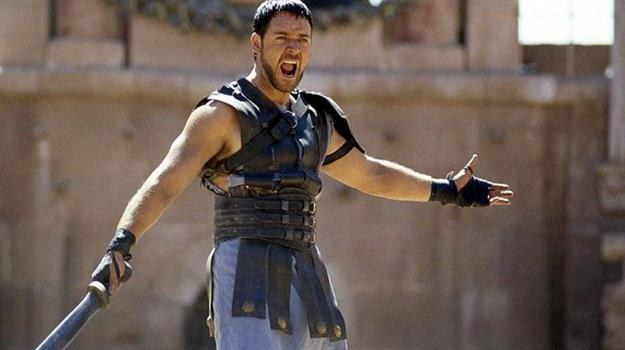 Oh geez, another unneeded continuation of a story that is so iconic you can't really help but stain its legacy? We're on a ROLL today.
Ridley Scott isn't exactly a great idea person. Whether it be continuing Alien on a Prometheus track, or...a coming-of-age Merman story (weird...), or even just the entirety of Exodus: Gods and Kings, you always must take what he says with a grain of salt. THAT being said, it looks like Scott's long-forgotten plans for a sequel to his 2000 Best Picture winner "Gladiator" are back on the table. He is set to direct the film, with Peter Craig ("The Town," "The Hunger Games," the upcoming "Top Gun: Maverick") writing the script. The story will follow Lucius, son of Lucilla. You may remember Maximus saving them at some point in the original. I guess it's compelling? Eh. Currently, Paramount is looking over the project, with Universal having the option to co-finance, but DreamWorks, the original film's creator, is out. Will Ridley strike gold twice? If Convenant is any indication, then no, no he will not.
STICKMAN: WHAT THE HEELLLLLLLLLLL. Finish your weird prequel series before starting a weird sequel series, Ridley. What's wrooooong with you.
MADHERO: If this isn't the completely bonkers Nick Cave scripted one, I ain't interested.
LARRY: Wow, strong feelings here.
STICKMAN: Gladiator I don't even feel has aged particularly well, to be honest.
MADHERO: Well Sir Ridley works fast. He'll have this done by the end of the week and then go back to Alien and then one of his actors gets in trouble and he shoots someone a day before it comes out
STICKMAN: If only he was as good as he was fast.
LARRY: And there's the trouble.
MADHERO: Ridley I feel is an director is as good as his scripts. Get him a great script and you're set, but he doesn't do much to fix a bad script. At least it'll look good.
STICKMAN: I just don't understand how he's going to work androids into this one. Androids being his favourite thing, obviously.
LARRY: He must be so excited to fuck a robot. He probably has, he's rich enough.
STICKMAN: What makes us human, Larry? WHAT MAKES US HUMAN.
--------------
MADHERO: .....I don't know how we got from Gladiator to robot sex, but I guess we can better move on to the movies then.
STICKMAN: Sorry, I'm horny.
MADHERO: You're a horny one, Mr. Stickman. You really are lewd. Anyway, movies. Hope you're ready for some unnecessary prequel adventures, because we sure have that. But before we go into that, we actually have an all new review for the Wolfenstein movie you've all been waiting for. Ok its technically called Overlord, but still
LARRY: Lovers of the Ord.
MADHERO: Is that what Nazi Zombies are called these days? I can't keep up. Anyway, you're the one that saw this not-Cloverfield film, so let us know what you think, Sticky?
REVIEW
OVERLORD
DIRECTOR: Julius Avery (Son of a Gun)
STARRING: Jovan Adepo, Wyatt Russell, Mathilde Oliver, Pilou Asbaek, Jacob Anderson
SYNOPSIS: On the eve of D-Day during World War II, American paratroopers (Adepo, Russell) are caught behind enemy lines After reaching their target, the paratroopers come to realize that besides fighting off Nazi soldiers, they also must face off against horrifying creatures that are a result of a secret Nazi experiment.
STICKMAN: Soooo, Overlord. A once mysterious Bad Robot production that wasn't officially announced until well after its filming was done. First things first, it has nothing to do with Cloverfield, there's no tie-ins whatsoever. It is instead, Bad Robot's first R rated movie, and very much earns that rating it must be said.
Overlord is part action war movie, part body horror, and all parts fun. If you saw either of the trailers, you know exactly what you're getting in for, whilst there are some fun things not shown within those trailers, there's no grander plan or big shock obscured within. But that's okay, because whilst it may be lacking in originality or surprise, it makes up for that by being one of the finer examples of exploitation-esque big budget cinema in recent years.  It's all solidly filmed, the soundtrack is great, the performances for the most part, are pretty strong, and the special effects are pretty spectacular. Wyatt Russell is very much channeling the pulpy cult charm of daddy Kurt in his 80s prime, as the leader of the ragtag surviving soldiers, and newcomer Jovan Adepo is a solid lead, providing some humanity to a main cast of characters that are otherwise pretty disturbed. There's a good mix of tension, action and gore in Overlord, and whilst I wouldn't rate it highly as a horror film, there's certainly enough grisly body imagery to put it firmly within that genre. As a lot of people have said,  it's in a lot of ways, the Wolfenstein movie you never knew you wanted....but with more grotesque monsters.
MADHERO: How Wolfenstein is this movie?
STICKMAN: It's got that gory, 'FUCKIN' NAZIS' charm and mad science aspect of the games, for sure.
LARRY: I guess the Nazi business is booming yet again. But more horror-esque. Is this mostly practical stuff?
STICKMAN: Honestly, I found it hard  to tell. There's a blend of practical and CGI in there, but it's really solid either way.
MADHERO: It kinda feels like a movie that's exactly what it says on the box. Some Nazi zombie madness. You mention it being Bad Robot's first R-rated movie, so it that violence worth the ticket?
LARRY: If it immerses you, in the end, it doesn't matter.
STICKMAN: I will say it takes a while for the R rating to come into effect, but when it does? The blood does indeed runneth. It's not the goriest film I've seen, but it's definitely a hard R. There's some excellent grotesque imagery involving the 'monsters' in question, but I won't spoil the specifics.
LARRY: Who would say gives the strongest performance?
STICKMAN: I really dug Wyatt Russell doing his best Kurt impression, it's very authentic. It suits the film perfectly.
MADHERO: He's had his whole life to practice Do you think its worth seeking out in theaters or is it a film you can watch at home? What does the cinema experience add?
STICKMAN: You could probably get away with watching this at home, yeah. It's got some great gore and the opening sequence is pretty intense, but if you're struggling to fit in all these November  releases, you can probably wait it out.
LARRY: I could imagine it adds quite a bit.
MADHERO: Alright, anything you want to add in your wrap-up?
STICKMAN: Mm, well I'll just say that I enjoyed Overlord a lot. It's one of those films that'll go down as a cult favourite, I think. It's not a masterpiece, but frankly it's not trying to be.  When you have nazis and monsters and evil experiments, it's hard to make Citizen Kane. But Overlord is exactly what you think it is, and if you're into that kinda film? You're gonna love it.
LARRY: That's what Citizen Kane was missing. Nazi zombies.
-----------
MADHERO: Ok. That about does it for the original movies. Its pretty much all downhill from here. Well, not entirely, but mostly we're going deep.
STICKMAN: Oh yes, go deep. Real deep. Oooh yeah.
LARRY: You drove into that one, Mad.
STICKMAN: Drive it into me, yeaaah.
MADHERO: Fuck it, lets start
MOVIES
FANTASTIC BEASTS: THE CRIMES OF GRINDELWALD
DIRECTOR: David Yates (The Legend of Tarzan, Fantastic Beasts and Where to Find Them)
STARRING: Eddie Redmayne, Katherine Waterston, Dan Fogler, Allison Sudol, Ezra Miller, Zoe Kravitz, Callum Turner, Claudia Kim, Jude Law, Johnny Depp
SYNOPSIS: The powerful dark wizard Gellert Grindelwald (Depp) escapes custody and has set about gathering followers. In an effort to thwart Grindelwald's plans, Albus Dumbledore (Law) enlists his former student Newt Scamander (Redmayne) for help.
STICKMAN: OHHH GAWWWD. THE GHOST OF JOHNNY DEEP HAUNTS US.
LARRY: Why do I feel so...bleh.
MADHERO: Man, it feels really weird not be excited for an new Harry Potter movie. I was curious and excited about Fantastic Beasts, but this....ehh
STICKMAN: It really is a huge eh. A huge eh with the sour aftertaste of poor casting decisions.
LARRY: Yeah this should really excite me and yet, I don't want to see it, and unless I get the chance to see it for free, I probably won't
STICKMAN: After those reviews, I'm definitely giving it a pass.
MADHERO: I've heard some of the Hogwarts callbacks are fun, but other than that I feel like this franchise suffers from having Rowling in charge of screenwriting if its apparently as schizophrenic as the first one was
STICKMAN: All these films have is nostalgia. That's all the previous film had.
LARRY: I mean...some of the monsters were cute. Make a great POP Vinyl they do. The wittle platypus
STICKMAN: I THINK YOU MEAN NIFFLER, LARRY.
MADHERO: Its not like Harry Potter itself doesn't excite me. That leaked game trailer was mad hype, but here I guess we learn that Nagini was originally a woman and that adds TRAGEDY! And I guess it gave us Ezra Miller as the Michelin Man's goth son.
LARRY: How do YOU know the name, Sticky, and not me.
MADHERO: He's British. Harry Potter is a curriculum there
STICKMAN: This film just seems like more of the previous one, but with Johnny Depp. And I wasn't really into the previous one.
LARRY: God I just don't wanna support anything Johnny Depp does. Ever. That plays a big role in me not seeing this.
STICKMAN: Naturally I'm sure the diehard Potter fans who don't care about quality will love it because they go to Hogwarts and do a Dumbledore or whatever. I wish I could be that shallowwwww.
LARRY: I'm glad you're not.
MADHERO: Well too bad. Here's hoping the next one in this 5 part series (ugh) will be better.
THE GRINCH
DIRECTOR: Scott Mosier & Yarrow Cheney (The Secret Life of Pets)
STARRING: Benedict Cumberbatch, Cameron Seely, Rashida Jones, Kenan Thompson, Angela Lansbury, Pharrell Williams
SYNOPSIS: A grumpy Grinch (Cumberbatch) plots to ruin Christmas for the village of Whoville.
STICKMAN: OOHOhhhh GAWWWWWD
MADHERO: Ahh, at least there's few constants in lives. Death, taxes, and average Illumination animated movies that make all the money
STICKMAN: Illumination are becoming the new Dreamworks I swear, except this studio makes money.
MADHERO: Dreamworks used to make money. It can all come crashing down in a instant. For now, we'll just buy into whatever generically cute shit Illumination gives us.
STICKMAN: I mean, the dog's cute I guess.
LARRY: At least it's short.
MADHERO: Its hard to pad out The Grinch, but boy howdy they try
LARRY: Have you guys heard the new remixes they did?
STICKMAN: I heard enough of one, now I wish music had never been invented. It reminds me of the Ghostbusters 2016 theme.
MADHERO: I forgot about that one. Also it seems weird they got someone with as great a voice as Benedict Cumberbatch and make him do this nasally American accented Grinch
LARRY: Hey kids, who wants to see The Grinch GO TO THE GROCERY STORE??? THATS EXCITING
STICKMAN: The best part? There's a Minions short attached to the front.
LARRY: WHERE ARE YOU, GOD?!
MADHERO: He's not even that Grinchy. He's just kind of a jerk who likes animals. But hey, it already made a boatload its opening and will continue to do so cause Illumination's formula is like a bigger Blumhouse
STICKMAN: Illumination are better at scaring me than Blumhouse.
THE GIRL IN THE SPIDER'S WEB
DIRECTOR: Fede Alvarez (Evil Dead, Don't Breathe)
STARRING: Claire Foy, Sverrir Gudnason, LaKeith Stanfield, Sylvia Hoeks, Stephen Merchant, Vicky Krieps
STARRING:  Young computer hacker Lisbeth Salander (Foy) and journalist Mikael Blomkvist (Gudnason) find themselves caught in a web of spies, cybercriminals and corrupt government officials.
MADHERO: O yeah, this came out. This feels like it should've been a bigger deal.
STICKMAN: Who's up for some entertaining mush following on from more complex and interesting previous entries. The reviews for this have been pretty  biting despite it sounding kinda fun. I think it's just...hard to detach it from what it SHOULD be, rather than what it is.
LARRY: I'm not surprised this isn't gaining traction. What a strange move to reboot these films.
MADHERO: To be fair, the book its based on always felt like a weird cashgrab.
STICKMAN: I don't think anyone was that interested in chapter four of the Dragon Tattoo trilogy. Most people aren't even interested in Chapter 2 and 3.
LARRY: I'm sure not.
MADHERO: I'm a big fan of Fincher's Girl with the Dragon Tattoo, and its a shame that that franchise never got started. I don't know what it is, but I don't really buy Claire Foy into the role despite her being one of the better parts reportedly
STICKMAN: It sounds like this film has some positive merits, but it's just too....blockbustery for this franchise? Fede Álvarez looks to have done a great job directing. Some cool visuals in the trailer. Either way it's gonna tank financially and we all knew that was going to happen regardless of quality. This just wasn't wanted.
LARRY: Yeah Fincher's film certainly wasn't as flashy.
MADHERO: Should've had an Blur Studios produced opening credits sequence
STICKMAN: God, that opening credits. Pure sex.
WIDOWS
DIRECTOR: Steve McQueen (Shame, 12 Years a Slave)
STARRING: Viola Davis, Michelle Rodriguez, Elizabeth Debicki, Cynthia Erivo, Colin Farrell, Brian Tyree Henry, Daniel Kaluuya, Jacki Weaver, Carrie Coon, Robert Duvall, Liam Neeson,
SYNOPSIS: Four armed robbers are killed in a failed heist attempt, only to have their widows (Davis, Rodriguez, Debicki, Erivo) step up to finish the job.
STICKMAN: Nowwww we're talking.
LARRY: Here we gooooooo. McQueen is BAAAAAACK
MADHERO: O hell yeah, that's more like it. Not the route I was expecting Steve McQueen to go
STICKMAN: Steve McQueen directs a morally greyed  heist thriller and I'm more than here for it.
LARRY: The Davis campaign trail started a while agooooooo
MADHERO: Like, here we have the director of 12 Years a Slave direct alongside the writer of Gone Girl an action thriller based on an 80's English miniseries
STICKMAN: God this is my jaaaam. I was between this and Overlord to see this week, but I'll be seeing this one next week FO' SURE.
LARRY: Yeah I hope I catch it. I hear Kaluuya is a stand out. He's in a villainous role and I love that we get to see something different from him.
MADHERO: Its apparently well made, fun, thrilling and has a message, so if you like your blockbusters smart, this might just be the way to go.
STICKMAN: LET'S GO WATCH THIS NOWWW. BYE EVERYONE.
LARRY: EARLY END! ADIOS
MADHERO: Uhhhmmm..... we've still got more things to cover.
LARRY: Aw shit Whatevs
STICKMAN: GOD DAMNIT. Better be goooood.
MADHERO: ......sweats nervously
INSTANT FAMILY
DIRECTOR: Sean Anders (Daddy's Home, Daddy's Home 2)
STARRING: Mark Wahlberg, Rose Byrne, Isabela Moner, Gustavo Quiroz, Julianna Gamiz, Octavia Spencer
SYNOPSIS: A couple (Wahlberg, Byrne) find themselves in over their heads when they adopt three children (Moner, Quiroz, Gamiz).
STICKMAN: GOD DAMMMNNIITT
LARRY: I swear Wahlberg is living a double life. He does these hard as balls military thrillers and then he pulls a Daddy's Home.
MADHERO: Marky Mark adopts an family and it all gets a little rowdy.
STICKMAN: Mark Wahlberg needs to sit the fuck down.
MADHERO: He doesn't have time for that inbetween his 90 minute showers
STICKMAN: Is that his next movie? He's got excellent stamina.
MADHERO: A movie just following his crazy ass schedule? Sure, why not.
STICKMAN: I'd watch a slice of life documentary about Mark Wahlberg and his 1000 leather jackets. Anyway this is a film that also exists.
LARRY: And I'm not gonna watch it.
MADHERO: i'd rather go and spend an hour in a cryo chamber than watch this. Actually i probably don't, but yeah not much interest
LARRY: At least you're honest.
GREEN BOOK
DIRECTOR: Peter Farrelly (The Three Stooges, Dumb and Dumber To)
STARRING: Viggo Mortensen, Mahershala Ali, Linda Cardellini, Diemeter Marinov
SYNOPSIS: A working-class Italian-American bouncer (Mortensen) becomes the driver of an African-American classical pianist (Ali) on a tour of venues through the 1960s American South.
LARRY: Mahershalaaaaaaa
MADHERO: From the director of Dumb and Dumber. Really, and he's gone solo this time. Maybe his brother was just holding him back and causing Movie 43 to happen
LARRY: Oh shit wow.
STICKMAN: I mean, that's not the best selling point. Mahershalala and Vigggo? Now theeeere's a selling point.
LARRY: Two great talents who look to be testing each other throughout the film. I'm into it, honestly.
MADHERO: This movie surprised everyone by winning the Toronto Film Festival's Audience Award, and that's pretty much a guaranteed Best Picture spot
STICKMAN: Dang, what a glow up.
LARRY: Well it's not being marketed as one... Its campaign is relatively light.
STICKMAN: Only the best Oscar films are seen by nobody and make no money. That's why we're getting Best Popular Film.
MADHERO: I think it might be a relatively light movie. Its like an opposite Driving Miss Daisy.
STICKMAN: Walking Mr Daffodil.
LARRY: No, not light as in tone. Light as in spread. The marketing isn't really up there with movies like A Star is Born or The Favourite.
STICKMAN: This ain't out until February here, which guarantees they at least think it'll be part of Oscar season, since that's when all of those come out here.
MADHERO: It aint out till 2019 here, so I can't say much on how they're marketing, but maybe they'll ramp it up come Oscar time. Its getting the right buzz, so we can probably expect to hear more about this soon.
STICKMAN: Better than Green Day.
LARRY: Maybe on a good day
-----------
MADHERO: Moving on from Oscar talk to MOVIE OF THE WEEK TALK! As always, here we talk the movies you can watch while at home or ones we happened to like in the theaters that you can still go and see and stuff. No Christmas here yet, but we may have some potential Oscar contenders of our own.
STICKMAN: OOoOOOHH.  I dooooon't.
LARRY: Maybe I do? Probably not??
MADHERO: Oh, what did you bring in class today then, Sticky?
MOVIE OF THE WEEK
STICKMAN: Wellll, Professor Madhero,  I brought a cult surrealist arthouse ultraviolent revenge thriller. Y'know the ones. MANDY, starring Nicolas Cage, and only the second film of director Panos Cosmatos, is a heavy metal cover inspired, visually vibrant film about a lumberjack who goes on a violent revenge spree against religious fanatics and demonic leather daddies...and yes, there is LSD involved.
It's a weird ass movie, both in its premise, visuals and also its pacing. It's a film of two halves, one a slow and trance-like exploration of Red Miller (Cage) and his girlfriend as they live their normal lives...and then....don't. The second half is a blood soaked, at times literal descent into hell, mixing surrealist imagery, hardcore violence, animated sequences and throbbing synth music. As you can tell, this film isn't for everyone, and I wasn't fully on board with everything MANDY had to offer, despite liking it a great deal...but it was one hell of a fucking experience, and something I won't forget any time soon.
LARRY: Jesus fuck what a description.
STICKMAN: You ain't seen nothing yet, Larry.
MADHERO: I'm just here for the Cheddar Goblin
STICKMAN: The most iconic movie character of 2018.
MADHERO: From the director of Too Many Cooks, which makes a little too much sense. Anyway this looks metal as fuck and I still need to see it
STICKMAN: If you ever wanted Nicolas Cage having a chainsaw fight, this is the film for you. Might wanna....take a deep breath before watching, mind. It's gonna get...WEIRD.
LARRY: Maybe take a few over the course of the film.
STICKMAN: Hold your breath for the whole running time YOU COWARD. This is peak Cage.
MADHERO: At least its not Left Behind
LARRY: Or Ghost Rider 2.
STICKMAN: Those movies didn't have him getting mad over hiS FAAVVOURRITE SHIIIiIIRRT.
MADHERO: To be fair, your favorite shirt getting ruined is a perfectly valid reason to kill some cultists
STICKMAN: Exactly. Alright, I'm done. Who's next. WHO IS NEXT.
LARRY: I dunno. How about you, Mad?
MADHERO: Its hard to imagine fewer films having had as bumpy of a road to release as the proposed Freddie Mercury/Queen biopic. Everytime it looked like it would happen. Then it didn't, with weird clashed between the living members of Queen and the actors, and then when it was happening, their director just disappeared for random moments and got fired with one third still needing to be made. So yeah, with all that in mind, its pretty amazing that Bohemian Rhapsody comes out mostly ok.
Now the film itself is a pretty basic music band biopic that's pretty damn surface level, all of the Queen members besides Mercury come out of it largely unscaved, and it plays with the facts for drama in a way that can be perceived as disrespectful,. And despite all those criticisms, I still ended up liking it for the most part, because it still features some of the best music around, Rami Malek truly delivers as Mercury, and deserves to be in the Best Actor conversation, and it ends on a high note with LiveAid. So yeah, far from perfect, but if you just want to enjoy the music, you'll have a good time with BR.
STICKMAN: My favourite kinda generic music biopic. Adequate.
MADHERO: Its kinda weird we're still going this route after Walk Hard: The Dewey Cox Story savagely parodied it to death.
LARRY: People like these stories, I guess. And Mercury is a yuge selling point.
STICKMAN: People like the music, it seems like a good bunch of this year's big mainstream cinema hits are also topping the music charts at the same time. Don't matter if the film is any good or not.
MADHERO: Its Queen, and they remain one of the best bands who have ever performed, and the music remains great to listen to. I wish it could've delved deeper into the darker aspects, but its still fun to see those re-enactments of them creating those famous songs
LARRY: How's that smooth, alluring thigh grab. I hear that's about as gay as it gets.
MADHERO: It doesn't shy away from his homosexuality, but I'm still not sure whether its handled well and some have even branded it a homophobic film. I don't necessarily agree, but I see where the argument comes from. That LiveAid sequence though. That was pretty neat
STICKMAN: The issue with this biopic was always the hesitance from Queen themselves to get into the heavy material that might tarnish Mercury's legacy. But then, because of that, we got the 20th Century Fox intro theme from this film, which is the only reason to see it.
LARRY: Don't spoil it for me, I still might see this.
STICKMAN: I want to hear We Will Rock You at LiveAid in IMAX, but I could do without...y'know, the rest of the film being there.
MADHERO: Just get in at the last 20 minutes and you're set. ANYWAY, LARRY! What's your Movie of the Week
LARRY: Alright, mah turn.
LARRY: My MOTW is the newest Netflix Original to grace the service and the latest directorial effort from David Mackenzie ("Hell or High Water"), "Outlaw King." Starring a scruffy Chris Pine and an even more kick ass Aaron Taylor-Johnson (haha), the film follows Robert the Bruce, the at-the-time King of Scots, who begins a dangerous rebellion against King Edward I of England and his kingdom. Think of it as a sort of spiritual successor to "Braveheart" (William Wallace is actually referenced in the film), but just a bit more gruesome.
The films countless well shot and well choreographed battle sequences have plenty of swords through the chest, arrows through the heart, and axes through the horse, and it doesn't let up on showing some blood or some ripped open chests (literally), so if you're into that sort of thing, this is the film for you. But beyond just the battles, the entire scale of the film is ridiculous and makes it worth seeing on the biggest screen possible. The amount of extras and period detail we see throughout the film is a sight to behold. The cast is excellent, with Pine giving another stellar performance, and the story itself is actually very engaging and well written. Despite being a slowly paced two hours, the film earned almost every god damn minute, which I appreciated. Overall, this is definitely one of Netflix's better cinematic efforts, and I totally recommend it to anyone interested.
MADHERO: More importantly, you can see Chris Pine's donger in it

STICKMAN: I wanna see that pine twig.
LARRY: Just barely. BARELY. It's shrouded in shadows for most of its limited screen time.
STICKMAN: Boooooo #ReleaseThePenisCut
MADHERO: Apparently in the original cut, William Wallace actually shows up and there were more battles. Netflix doesn't really do deleted scenes, but its interesting how cutting something down can make for a better film.
LARRY: Yeah, when they premiered it it was 23 minutes longer. Wallace plays a relatively big role in kickstarting the story despite never appearing.
STICKMAN: But where's Gromit.
LARRY: Someone should made a Braveheart/Outlaw King supercut
MADHERO: Apparently David McKenzie isn't the biggest fan of Braveheart, so I can see why he would want to take the story in his own hand. Its definitely interesting how they cut it so close to release, something that could only be done on Netflix
LARRY: Yeah, one of the benefits I suppose. Festivals make for solid focus groups.
STICKMAN: The reviews ain't been so strong, but hey, this one waaaaas.
MADHERO: Well how many are of that original cut? I guess its something you have to see for yourself, which you can from the convienience of your couch
STICKMAN: Or you could watch Mandy, except that's not on Netflix, it's....somewhere. SOMEWHEEEERE.
------------
MADHERO: Alright, that about wraps things up. We're getting more and more in the Christmas as we watch the sequel to Rocky IV that we were all hoping for, alongside the sequel that will no doubt break the internet. Its a very sequely show, that one.
LARRY: Squeakelly
STICKMAN: A sequel that's gonna break the in-Oh...oh I get it. Well played. Also BOORRIING, bring on....something ellllse?
MADHERO: Well we always got that Robin Hood movie we're all so excited about. Can't wait to talk about that, and I'm sure everyone's really excited for that as well
STICKMAN: Oh dear god no. Well...seee you thennn.
LARRY: Adios, folks.