I do a lot of leather work along side the blacksmithing, primarily making sheaths for the knives that we forge.  The other day while punching holes for stitching a welt, my awl broke on me.  I used this awl for about two years and it had functioned admirably, I pieced it together from a wool needle and a piece of antler, until this beast of a leather sheath showed up.  The awl snapped in two and I had to resort to drilling out the holes to do the stitching.  Well that just wasn't going to do, so I forged out a new awl needle capable taking abuse as well as dishing it out.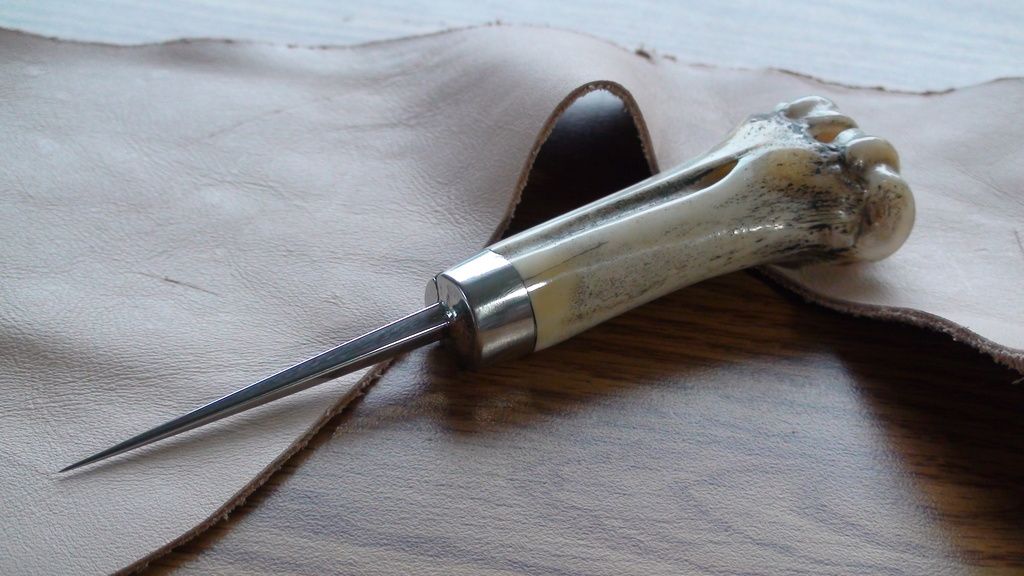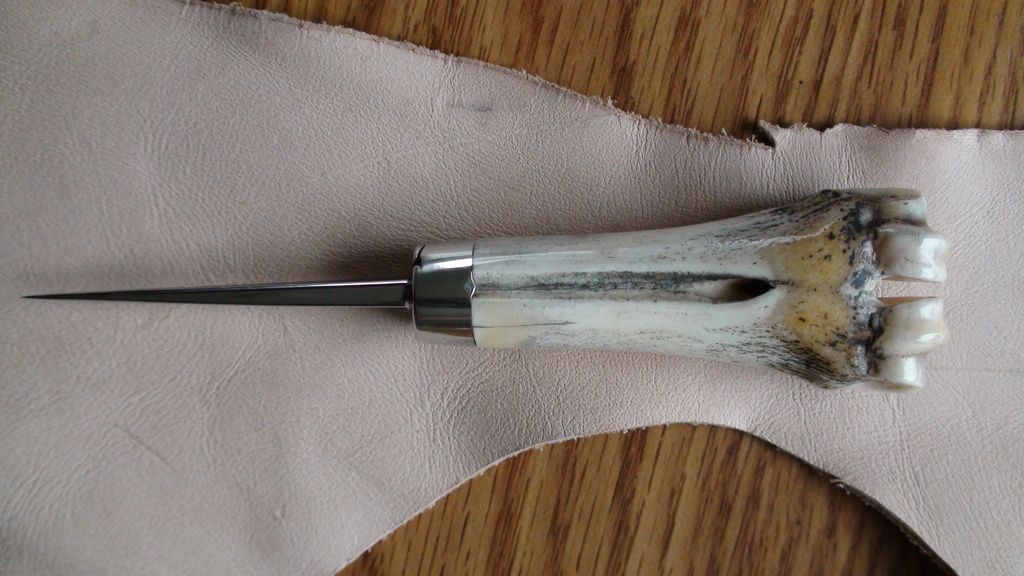 High carbon steel needle secured, using molten silver bearing solder, to the leg bone of a deer.
This one should hold up for a long time to come.
Take care!